Every Home is Unique. Every Seller is Unique. I take a personalized approach with each of my clients by discovering exactly what their goals are for selling their home. We will then craft a plan to meet those exact needs and goals!
HOW WE DO IT - FROM START TO FINISH




Marketing Makes It Happen


DATA AND EXPERIENCE DRIVEN PRICING
Pricing your home is one of the most important aspects of getting your home sold. The price of your home is not determined by you, it's not determined by me, it is determined by the market.
Price the home too high and it will sit on the market while the homes around it sell. Price it too low and it will sell quickly, but potentially put less money in your pocket.
I use a data and experience-driven approach to pricing your home to get it sold in the timeframe you desire for top dollar!
SHOWING YOUR HOME TO THE WORLD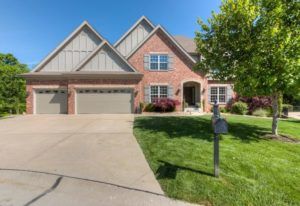 The pictures of your home are the first thing a potential buyer will see. We want these images clear, crisp, bright, and inviting.  Great images will pique a person's interest in your home, prompting them to set up a showing;  while dark, poorly shot images will turn away buyers in droves.
That is why I hire only the best photographers with years of experience photographing real estate. They know all the angles, tricks, and shots to showcasing all the unique and appealing features of your home!
Marketing Makes It Happen
PUTTING YOUR HOME IN FRONT OF AS MANY EYES AS POSSIBLE
Social Media Marketing
Everyone is on Social Media!
I use Social Media in a multitude of ways to get your home in front of as many potential buyers as possible.
Listing Syndication
Pushing Your Home Out!
Your home will be displayed on all the popular home search websites such as Zillow, Trulia, Redfin, etc.
Organic and Paid Search
Reaching The Most Buyers!
Some people will find your home on a website, others will find it social media, some will see our paid ads.
Email to All Agents
They Will All See It!
I am a member of both the Hilton Head and Beaufort MLS's and I will send out an email to them all making them aware of your listing!
But That's Not All
That Right, There's More!
I have more tactics and strategies in my toolbox. When we meet to talk about how I can help you, we can go over the list of all the things that I do to get your home sold!
SECURING THE BEST TERMS FOR YOUR NEEDS
The home was prepped... The price was right... The marketing brought in the buyers... and now the offers are starting to come in. Most people think just about price when it comes to negotiating, but there is so much more to it than just that.
Honestly, almost anything can be negotiated when it comes to the real estate contract. It all depends on your individual needs and the needs of the buyers. Somewhere in there, there is an outcome that works in the interests of all parties involved.
I have held many deals together that seemed doomed to fall apart with expertly executed negotiations.
LET'S START A CONVERSATION...
Enter Your Information Below
The first step is to reach out to me and we can start the conversation. Even if you are not planning on selling in the next week or month, if you are planning on selling in the next year, I can help guide you along the way.
I'm here as a resource, so if you have any questions at all about selling, buying, or investing, do not hesitate to reach out!
Call Me - 732-298-4194
GET YOUR HOMES PRECISE VALUE
Based on local experience and up to date MLS data instead of an often inaccurate computer algorithm based value from a computer located in a dark, cold basement somewhere.
Your report will be prepared by me, Tanya Sjodin, so while it won't be instant, it will be accurate!